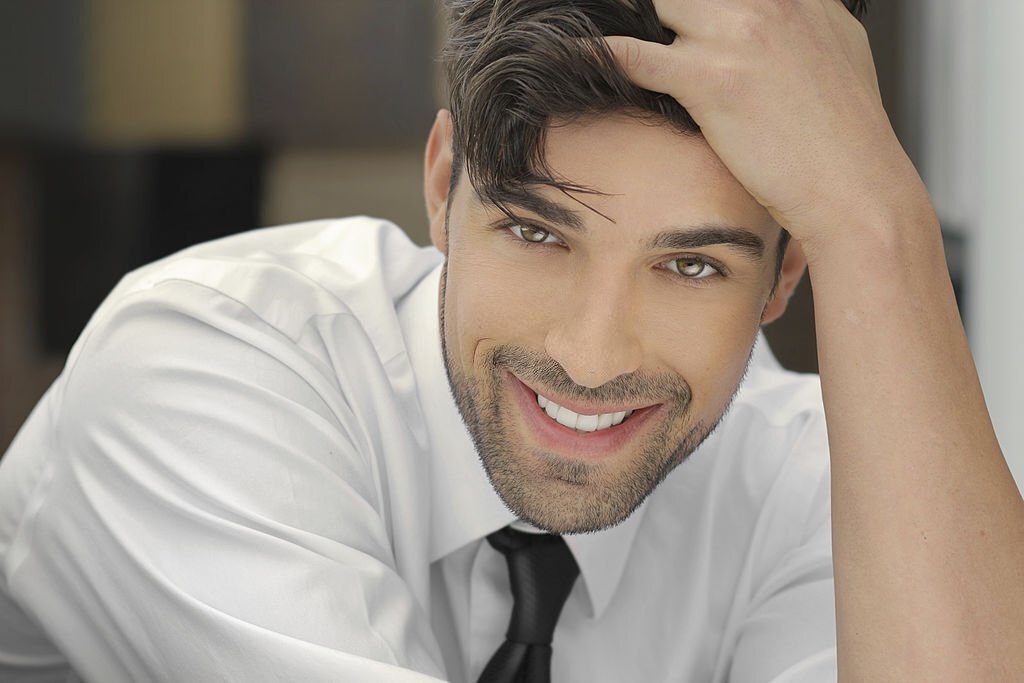 There are many facts about non-surgical hair replacement, or prosthesis, that makes it even more appealing as an option for those suffering from hair loss.
Here are some of them:
The hairpiece is designed to fit your scalp perfectly. It can be attached using a special adhesive or with clips.
The hairpiece can be customized to suit your lifestyle and preference. It can be made from natural or synthetic hair and you can choose the color, length, and style that suits you best. You can even have the piece styled to blend with your natural hairline so people wouldn't notice that you are wearing one.
Because it is custom-made, a non-surgical hair replacement system works well for any type of hair loss in both men and women. It is also suitable for all ages – from children who suffer from congenital baldness to seniors who are experiencing thinning due to aging.
This type of restoration is also ideal if you have undergone chemotherapy or radiation therapy that caused temporary hair loss because it doesn't interfere with medical treatment in any way.
If you are not blessed with full and thick hair then, this might be a good news for you. You can find great non surgical hair replacements that will improve the volume of your hair in no time. However, before thinking about going for non surgical hair replacement it is better if you gather some facts about it.
Just like hair transplantation surgery, non-surgical hair replacement has also become popular these days. It is a non-surgical method to improve your appearance and make you look younger.
Nowadays, many people are going for the non-surgical hair replacement as it is not only affordable, but it is also easy to maintain. It gives you a natural looking appearance and you can wear these units in any way you want. These hair units are made from human hair that is attached to a mesh material.
Baldness is one of the common problems faced by men, especially when they grow older. But nowadays, baldness has become more common among women as well. There are various reasons why baldness occurs among men and women and some of them include hormonal changes, stress, heredity factors, vitamin deficiency and nutritional deficiencies.
If you think that you need a non-surgical hair replacement then there are many companies that offer this service. They will give you a free consultation and they will help you decide whether or not you should go in for it or not. If you do go in for it then they will give you all the information regarding the whole process and how much it would cost you.
Non surgical hair replacement can be used by both Men and Women.
Non surgical hair replacement is the process of hiding your baldness by wearing a wig or toupee. There are many reasons why you might want to use hair replacement rather than just letting your hair fall out. One reason is that it makes you feel better and younger, another is that it can improve your self esteem and make you more confident.
It's important that you choose the right type of hair replacement for your needs so that you don't end up with something that is uncomfortable or even unattractive. It's also important to have realistic expectations when using non-surgical hair replacement. It make you more confident.
Non surgical hair replacement can be used by both men and women, but there are certain differences in the way they should be used. For example, men tend to wear toupees because they feel more comfortable with them than women do with clothing. Women tend to wear wigs because they find it easier to conceal their hair loss by wearing them, although this does mean that some people may not realize that you are actually wearing a wig or toupee.
Get it customized the way you like.
The standard procedure for hair replacement is to take the measurements and hair samples from the client and make a system accordingly. But the problem arises when an individual has a different requirement, shape of the head, or density of hair.
For these needs, we have come up with something innovative – Customized Hair Replacement System. The concept of this system is simple – get it customized the way you like it.
We at ReHair System, do not believe in making a standard size wig for every client. We accept that everyone is different, and therefore, their requirement should be addressed in that manner too. For this purpose, we have introduced custom made wigs and toupees.
One of the most natural looking ways to get back your hair and confidence.
Hair Replacement Systems are designed for men who are facing baldness problems due to thinning hair or hair loss due to hereditary factors. It is one of the most natural looking ways of hair replacement to get back your hair and confidence.
The hair replacement system can be used for all types of men's baldness problems including male pattern baldness and thinning hair in large areas of the scalp. A Hair Replacement System is a non-invasive, painless, medical procedure that offers the most natural looking way to get back your hair and confidence. The hair is matched according to the client's hair color, texture and density. Use adhesive to make men's hair system stick to the scalp. It is put on the bald area using adhesive. The procedure can be done within an hour.