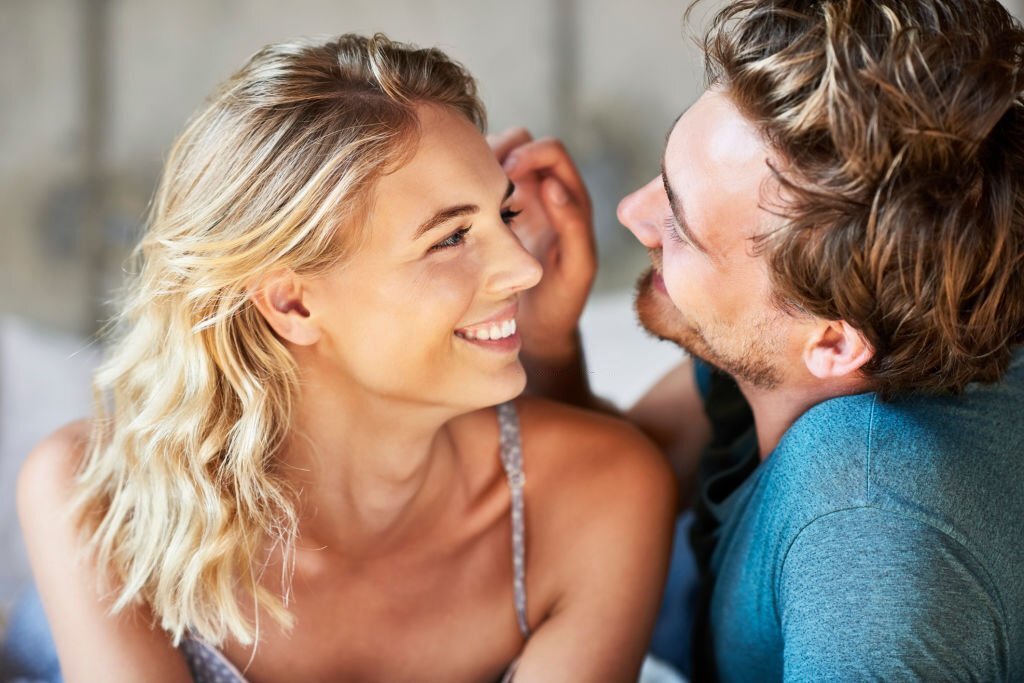 Hair replacement systems are available for both men and women. Most women who want hair systems ask themselves a million questions before they finally make a decision of getting one. They just want to look natural, cost-effective and easy. Hair replacement solutions are there to help you achieve exactly what you want. A lot of people choose hair wrap systems as they give all three of the above options - natural, affordable and easy to wear.
What is a Hair System?
Hair systems are replacements for hair that is lost due to genetics, aging, or other causes. The hair system is a non-surgical custom fit cap which has the look and feel of your real hair. It attaches with either medical grade adhesive or clips and it is held in place with a special tape for security.
Hair systems are different from wigs because they are made from natural human hair and are attached to your scalp by an adhesive or clips. Because of this, they look much more realistic than wigs do.
Hair systems can be worn on a daily basis, or just when you want to add extra volume and length to your hair. They can be used as long term solutions for people who have lost their hair due to medical conditions. However, if you simply want longer hair for special occasions, such as weddings or proms, you can also use them temporarily.
We offer a wide variety of options when it comes to choosing your system – including different base types colors and sizes.
Who Should Choose a Hair System?
If you are suffering from major hair loss, a hair system is definitely the way to go.
A hair system can be a good choice for you if:
You have a medical condition that causes hair loss and there is no known cure. If you have had alopecia areata or similar conditions, your hair will continue to fall out as long as the condition persists. Hair systems are a great option in this case, because they can give you back your looks right away.
You are self-conscious about your baldness. Baldness is an aesthetic concern. It isn't life-threatening or dangerous, but it can affect how you feel about yourself and how others see you. A hair system lets you take control of the situation and look great again.
You want to change your hairstyle up frequently. A lot of people with thinning hair forget how much fun they can have with different hairstyles. With a hair system, you can experiment with new styles every day of the week if you like!
If any of these points describe your situation — and if you're seeing signs of thinning — then don't wait for your hair loss to get worse before taking action! The sooner you look into getting a non-surgical hair replacement system, the better for you.
How Does It Work?
Hair system care is a lot easier than you may think. Once your hair system has been cut and styled by your stylist, it's ready to wear. The average lifespan of a hair system is 3-6 months, with some men keeping their systems for up to a year, before needing a replacement.
I just got my hair system, how do I maintain it?
Washing your hair system is the most important part of maintaining it. Make sure you wash and dry the base thoroughly after each wear to remove any oils, sweat or dirt. A buildup of these can cause the tape and adhesives to become less effective over time.
And if you're using a lace front, make sure you clean any excess glue from the lace when removing the system to keep the base in great condition.
You can also use a special solution to clean away any wax or adhesive residue that's stuck to the base between washes, like Walker Tape Solvent Cleaners.
The Benefits of Hair Systems for Women.
We often take our hair for granted. It's only when we start to lose it that we realize how much we need, and even love it. A head full of thick, healthy hair is seen as a sign of youth and vitality. For many women, the thought of losing their hair is nothing short of terrifying.
Hair loss can be devastating in more ways than one. Thinning hair can cause a woman to feel old and unattractive, while baldness can rob her of her femininity altogether. Fortunately there are hair systems available today which look quite natural and give women back the confidence they need to enjoy life once again.
Hair systems have come a long way in recent years. In the past, they were obvious and unavoidable, but today's systems are practically undetectable! With proper care and maintenance, your hair system will last for many months at a time, giving you a new lease on life in the process.
Can I style my Hair System?
If you want to change your hairstyle, the answer is yes! There are many ways you can style a Hair System, including cutting it, dyeing it, and adding products.
Here are a few tips for styling your new Hair System:
Cutting: Using hair trimmers, you can cut your hair system as short or as long as you want. When cutting your hair, pull the hair straight up and then cut downwards to get a natural look. If you want to get a layered look on top, use your hands to separate the layers of hair and cut downwards.
Dyeing: If you want to change the color of your Hair System, we recommend using semi-permanent dyes that do not contain any ammonia or bleaches. We also recommend not dying any part of the Hair System that will be glued down (the perimeter). Make sure that only one dye is used at a time and that the solution sits on your Hair System for no longer than 10 minutes. And remember to test the dye on a small part of the hair before applying it all over! After you have dyed your Hair System, make sure to use cool water to rinse out all of the dye.
Choosing the right hair replacement system can make all the difference in how you feel about your appearance.
The right system should blend with your existing hair and look as natural as possible. The base of the system should be durable enough to stand up to regular wear and tear without any discomfort or a need to adjust regularly. A good system will stay in place until you remove it, even if you perspire, swim or sleep with it on your head.
You should also consider whether the system should cover either just the front of your head or the entire scalp area. Some people choose to have a partial system in order to add volume or length to their own hair while others want full coverage for complete hair replacement.